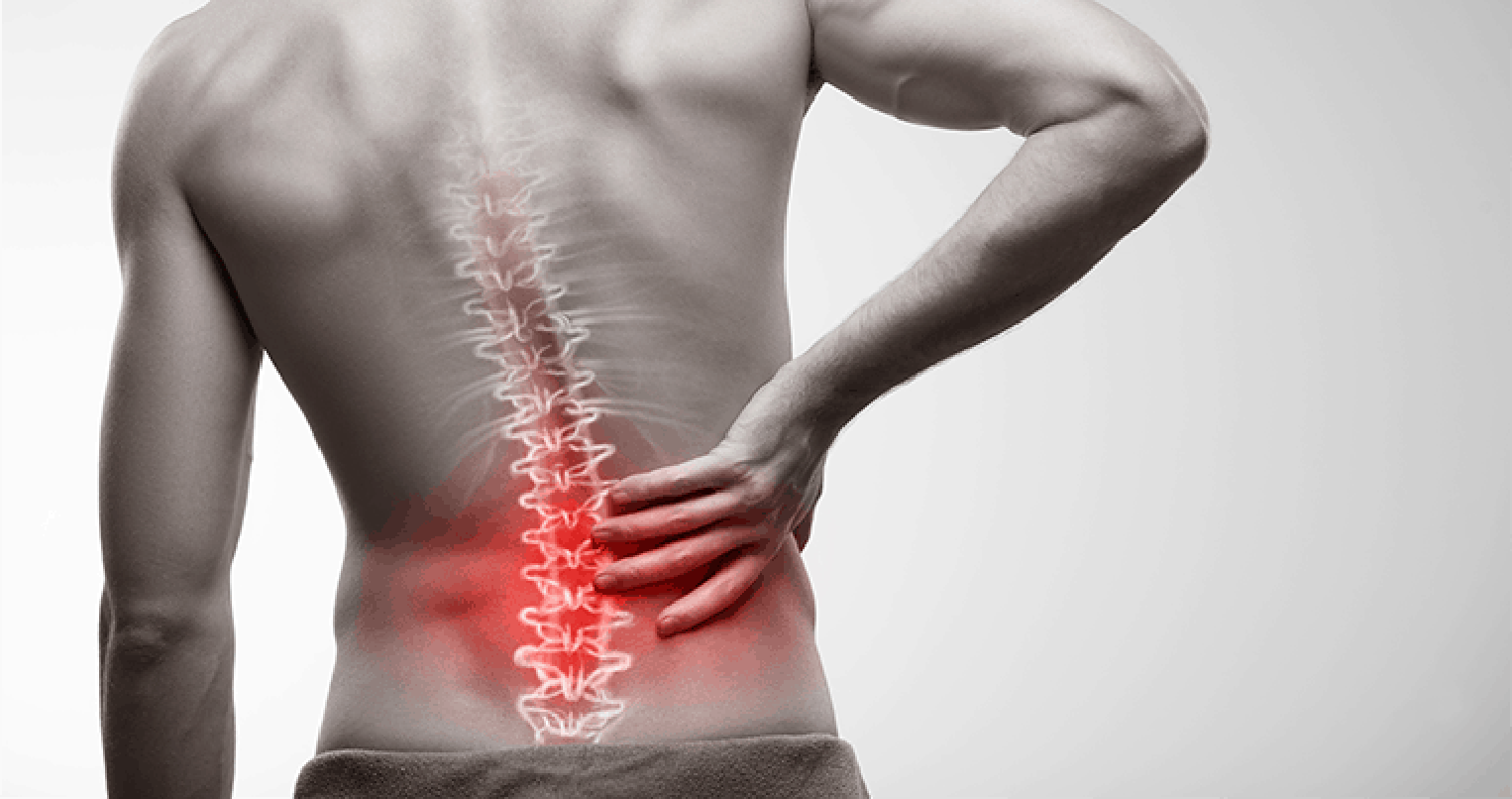 Think of the inner disc like a sponge. A brand new sponge will soak up lots of water where one that has dried out won't hold much water at all.Disc bulging is a normal part of ageing. It's like
Everyone's discs bulge (almost…)
Disc bulging is a normal part of ageing. It's like wrinkles and grey hair. Discs are made up of an outer rubbery ring and an inner soft gel. As the discs age, the gel loses the ability to hold water.
Think of the inner disc like a sponge. A brand new sponge will soak up lots of water where one that has dried out won't hold much water at all.
It's similar to a tyre that's not fully pumped up – the sides of the tyre bulge.As the discs slowly dry out, the pressure inside them decreases and they lose height. Studies show that one third of 20 year olds and more than half of 50 year olds have at least one bulging disc in their spine on a scan. And that's in people who don't have back pain!
It's similar to a tyre that's not fully pumped up – the sides of the tyre bulge.
Bulging discs (usually) don't hurt
Discs can certainly be the source of back pain. However it's not the bulging that hurts. It's when the disc becomes inflamed. We don't exactly know exactly what triggers it, but it usually settles down within days or weeks. A herniated or protruded disc is very different to this and is often confused with a bulging disc. This is where some of the inner part of the disc protrudes into the spinal canal and causes pressure on a nerve, irritating the nerve and causing severe leg pain.
Back pain is (usually) from a muscle or ligament
Back pain is very common, to the point that it is unusual if you get through life never having had at least one episode of bad back pain – 4 out of 5 adults experience low back pain at some point in their lifetimes. Most of the time, back pain is due to a strain of the muscles and ligaments of the spine. This can happen like in any part of your body, where you overexert yourself, especially if there is already some stiffness or wear in the muscle, tendon, ligament or joint.
Your pain will (probably) settle by itself
Back pain usually gets better by itself within four to six weeks. Initially, a day or two of rest and pain tablets can help, but the best way to recover from a strain or sprain of the back is to get back to activity. A physiotherapist can help you with advice about activity and exercise. If the pain becomes unbearable or doesn't improve, it's time to see your doctor.