Fusion is the 'f' word in back care – the mere mention of it can cause distress and controversy. But why is it so? The reasons are that too many fusions are performed, and too many people have poor outcomes. The solution is not to discount fusion altogether, but to identify which group of back pain sufferers benefit from a fusion and only operate on those patients. There are two important factors.
The Pathology
This can be considered as working out who is eligible to be considered for surgery. You need to have a problem that responds well to surgery. These include single-level degeneration (a very worn, inflamed disc where the rest of the spine is relatively normal), and an isthmic spondylolisthesis (a forward slip of the L5 vertebra on the sacrum from pars defects). You also need to have tried all reasonable nonoperative treatments without success.
The Person
This helps decide who is suitable for surgery, once we have decided if they are eligible. It has a lot to do with your personality and how you deal with pain. There are many factors that control our pain response. Although we don't always understand exactly why, we know that patients who are anxious or depressed, who have chronic pain disorders and who have active compensation or litigation, do poorly after surgery. Having unrealistic expectations about the outcome of surgery is also a negative factor when it comes to success after surgery.
Once you and your surgeon have decided you are eligible and suitable for surgery, the next step is to decide what operation you should have.
The Procedure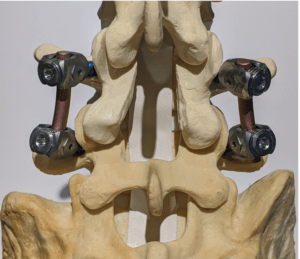 There are a number of different ways to perform a fusion. The choices include anterior (through the abdomen) or posterior (through the back), and open or minimally invasive. Although some conditions respond better to specific types of surgery, usually the difference is minimal and the best technique is usually the one your surgeon is most proficient in.
The most important decision is not how to do the operation, but whether you should have the operation in the first place.